KFC's Water-Cooler Moments with Married at First Sight and Australian Ninja Warrior
KFC's ambition to be part of what people are talking about has seen the show partner with Nine's Married at First Sight (MAFS) and Australian Ninja Warrior so the brand could add to the narrative of the format.
"When KFC decides to partner with someone like Nine on big properties like Married at First Sight and Australian Ninja Warrior we take great care and think about how we can add to those stories," said Angela Richard, KFC Group Marketing Director.
"Something like MAFS makes it perfectly natural that we're the food of choice when it comes to the boys' night out, them having a big night in. But for something like Ninja, it's also natural for a big brand like us to be promoted on the perimeter signage of a sporting event. That's what happens in normal sport and that's what should happen in this crazy, adventurous, fun-loving Ninja sport."
For KFC, the power of talkable formats such as Married at First Sight and Australian Ninja Warrior is not just being part of culture, but adding to the narrative.
"KFC is a brand that believes in enjoying itself," Richard said. "So when you talk about Ninja, it's sport reinvented for joy and fun, and when you talk about MAFS, it's the nights where people let loose and have fun that the best chat happens, and the best things happen on the show. For us it's a perfect alignment of marrying who we are as a brand, KFC, to the content."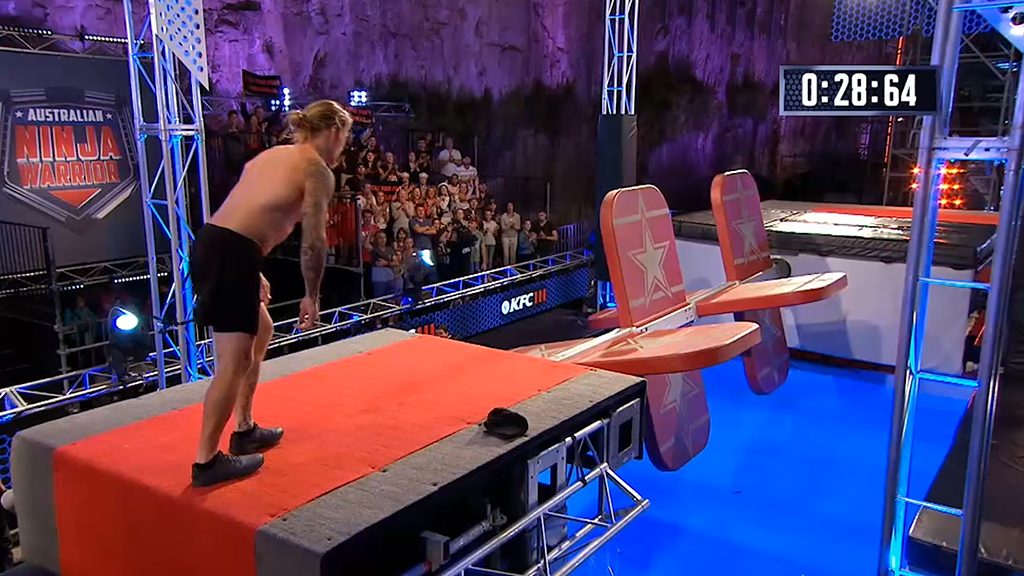 Richards said Nine's program slate helps KFC to achieve results "significantly" higher than buying general entertainment through reach, integrations and placements.
"It's very important that if we want our stories to be seen, and we want people to talk about them, we need to be in the properties that people are watching and talking about."
KFC have had 13 sponsorships with Nine in the last three years.
"That's a huge partnership which takes a lot of time and a lot of investment," Richards said.
Richards said being long-term partners with Nine encourages trust, allowing both KFC and Nine to be "truthful about how we can interact and how we can integrate".
"It's being able to flex something like MAFS, knowing that we're going for the big ratings and the big moments, but also to flex into the smaller properties like Family Food Fight knowing that their role is completely different," she said.
"So for something like Family Food Fight, we made a conscious decision together that we only wanted to tell our real chicken food story in that property."
Head over to 9Now to watch the shows. Here is a guide on how to watch MAFS.
Get in touch with us for more information on our brands, audiences and products